Materialwissenschaftliches Praktikum: SPM
(WP 1.2 Fundamentals in Materials Science (Excercise): Scanning Tunnelling Microscopy (STM)
---

Registration:

1) For each group a corresponding student should register for one of the given dates listed in the dudle online calendar (link below).
2) After registration the corresponding student should send an short notification to: trixler

tum.de
Content of the lab exercise:

a) Introduction to Scanning Tunnelling Microscopy (STM).
b) Practical training on a simple STM and gaining own images of atoms of a graphite surface.

Location
:


Deutsches Museum
Center for New Technologies
Open Research Lab
Museumsinsel 1
80538 Munich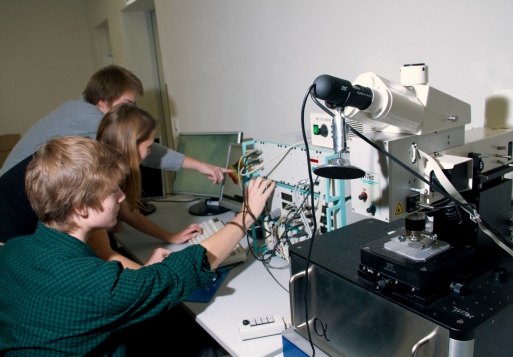 (Exercise room at Center for New Technologies)


Download helpful documents